!body background="blegtext.gif" bgcolor="#FFFFFF" lang=EN-US text="#000000" link="#993300" vlink="#0000FF" alink="#FF9900">
TULSA CENTRAL HIGH SCHOOL
| | | |
| --- | --- | --- |
| <!td width="300"> | CLASS OF 1959 | |
---
http://www.classyears.com/tulsacentral59
NEW SITE FOR TULSA CENTRAL HIGH SCHOOL ALUMNI, CLASS OF 1959.

This is an upgrade and an extension to my existing web site here for Tulsa Central High School, Class of 1959, because it offers more features. This upgrade is free to classmates, and lets you enter and change, or delete, your own profile information. This makes it easier for you and me to maintain the site. - Enjoy

Features:
Class directory: Lookup an old classmate
Message board: Start or join a discussion topic
Photo albums: Upload photos of you and your family to your personal own gallery
Email: Email a classmate
Class locator: Find the rest of us on our map
Reunions/Events
Update your profile: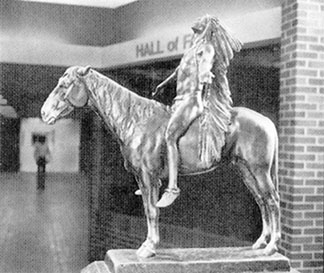 Welcome! Send email HERE to add your email address, State, City, Photo, Home Page, and comments to the Class List.

1959 Class List. The Class List includes all Senior names in the 1959 Yearbook. It also includes names of classmates not in the yearbook. Some of these names came from former reunion web sites and some came from classmates who asked to be added to this list.

1959 REUNION NEWS - CHS Class of 59 50th Reunion - June 5-7, 2009

1959 Class Photos - CHS Class of 59 Photos

1959 Tom Tom Yearbook: Pages 50-54 Able-Coco; 55-60 Cole-Head; 61-66 Hefley-Mulford; 67-72 Mulkey-Smith; 73-77 Smith-Zuniga.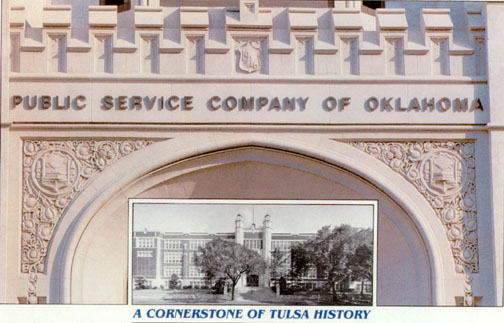 The Tulsa Central High School building is now the PSO building. A new Tulsa Central High School was built and the old school building was purchased by Public Service Company of Oklahoma. The building is still at 212 E. 6th St, Tulsa, OK 74119.

<!br> Return - http://ballew.org/ tulsachs/class59k.html, Updated January 20, 2009